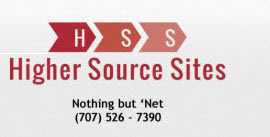 Security
Professional
Personal
Business
Established 2001
Galleries
Mobile
Reliable
responsive
Higher Source Sites
Creative
Affordable
Website Building, Renovation, Maintenance
Patient
Contact me quick!
Having problems - see our Solutions Page!
Your Interests at heart
Helpful
Monthly/Yearly Contracts
Huge Background Information Technology
Ethical
WordPress
Friendly
Accessible
Meticulous
Higher Source Sites
Returns your calls
Backups
Web Maintenance
See our Web Services Page For what solutions we have
Real Estate Lawyers
Real Estate Agents
Authors
E-Commerce
Photographers
Poets
Artists
Animal Rescue Sites
HOA's
Higher Source Sites
Trades
Law Sites
No Job too Small
SEO
Small Business
Financial Professionals
Conversions
When I made the decision to have a website built I contacted about seven companies in the Sonoma County area for bids, Ed Rosenthal being one of these. Six of the webmasters submitted bids that gave the distinct impression that they were not responding to my clearly stated goals, objectives, and budget, but rather they were trying to make me fit their agenda .... Read More
Eddie Rosenthal is fantastic as a web designer and SEO expert!
You're in good hands with Higher Source Sites. He's also a wonderful person to interact with…
My web presence and ability to attract clients has soared since he has been my go-to person for web-related issues!
Sincerely, Hannah
Questions about getting started? Drop us a line to find out more!