New Website Construction & Planning
To get right to it, please fill out the customer request form here. Once we receive the submitted form, please plan on setting aside some time to discuss what you have written, more about your goals and timelines, and what resources you are bringing to the site ( content, graphics, people).
This gives us your important information to construct a plan of action for your purpose.
If you want to jump into the whole idea of pricing now we advise to stay clear of that, but give us your budget constraints instead, which is one of the questions in the form provided. The reason we say that is it is possible to build out your site while saving capital.  We can provide training to utilize your own labor to continue to build the site, after first putting a streamlined version into place. Much can be accomplished with very little to begin.
We will train you and your staff to continue to moderate and grow the site, while we can stay in the background to consult and safeguard the site for you. That way you can rest assured you are heading in the right direction. On the other hand of course we are there for all your website needs when your business practices take precedence over the website needs. Your priorities are to your business, and although the web is part of that, your skills are not necessarily on the web, and may not want to be there either.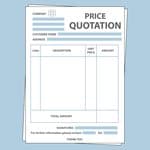 However we understand you want to know in advance what you are getting into, so we have constructed a form for testing purposes, to give an idea of what it might cost, based on your input there. If you want to include that information into your request form, go ahead and do that.
Higher Source Sites has discounts based on needs criteria, as well as several options for pay as you go planning, which gives you several options.
Please ask to see our documents for those options. We will leave no stone unturned to find a solution for your business and your budget.
Latest posts by Edward Rosenthal
(see all)