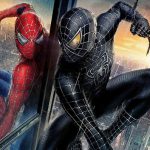 If you ever want to hire a web developer please make sure you put your hosting service and your domain in your own name. This is the best advice I can give you for the long haul ahead in your internet presence. I recently spoke to someone who has a difficult problem because the web guy she had hired became a difficult person and refuses to relinquish his hold on the domain name. Lawyers and bad feelings and frustration ahead if you do not heed me now.
And this is not the first time I have heard of these types of problems.
It is my preference that I have my clients purchase their hosting service and their domain first, before work begins. In the case where the client has no clue of what to do then  we get on the phone and talk them through the process. Or they are in the office when we consult and get that stuff out of the way.Obviously this is the ideal situation because then we sometimes meet for the first time and can establish rapport and credentials and mutual respect and understanding.
Never give your credit card number to someone if you don't have to. Its the last resort when all else fails with your developer.
But they should have a way for you to pay without giving it to them directly, so I don't know why you would do that.
I make it a practice not to take credit cards for direct payment, unless its a recurring invoice situation where it becomes a necessity, or a convenience to the client. For example I used to take a credit card for authorize.net or first data to put that in motion.
PayPal makes it easy to make a payment and have your numbers kept to yourself. And that is but one way of probably many other ways to make a payment.
In the case where you are purchasing your hosting and domain through the services of a hosting company then most likely you are safe to give those numbers for your purchase. I say most likely because how else can you conduct any business these days without using your Credit Card number?
If you currently are having a problem with a developer such as I described above, you should try to give them as much aggravation as you can, just so they do not inflict themselves upon any others. Perhaps you can ruin their reputation by giving negative feedback on yelp.com or some other sites, or even create a blog to bring them down. However I have known personally individuals who are really good at what they do but one individual did not get the proper attention and   do not deserve to have their reputation ruined this way.
I did notice a new industry popping up in my radar, and its called "reputation management", but I am not sure what they do to correct nuisance and negative campaigns against companies and individuals on the web.
One thing that can be done to counter the negative is to produce lots of positives. Ten to one would be a good ratio, because if any of these positive articles that get to page 1 on SERPs would counter the one negative one that is there also.
Latest posts by Edward Rosenthal
(see all)